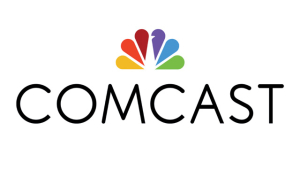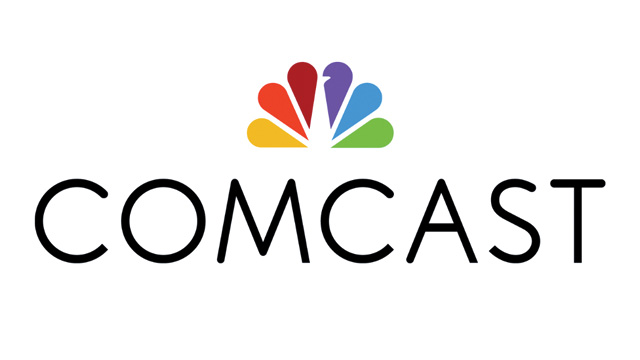 Comcast provides a wide array of services. These services range from digital cable services to digital voice services. Comcast is also known for its data offerings and streaming media platforms. While Comcast is forced to compete with many other companies for a large share of the market, there are arenas that Comcast has entirely to themselves. This monopoly has created an environment that is not desirable to many end users. If user-reviews are to be believed, Comcast has a reputation for poor service in many arenas where it lacks a direct competitor.
Comcast's Broadband Offerings
In recent years, Comcast has begun to shift its standard broadcast digital cable model to a more broadband based one. This is implied by the subtitle of their own website, which has now changed the ordering of their offered services to read "High-Speed Internet, Cable, Phone Service Provider." This shift is an understandable adaptation to a shifting marketplace, where cable TV is quickly becoming replaced with Internet services.
Given this shift to a more Broadband focused model, it would seem logical that Comcast would focus on providing a superior product. this does not seem to be the case. In recent years, they have received large amounts of bad press regarding their bandwidth caps. This is where end users who utilize more data than Comcast accounted for experience a sudden data slow down.
In addition to unexpected slow downs, many customers are complaining about the speeds available to them. The speeds available from Comcast are well below their fastest competitors. While the speeds are also in question, the amount of data is also restricted. As mentioned above, end users experience massive slowdowns if they surpass a certain amount of data. The current amount is 250 GB. While this may seem to be more than sufficient given today's needs, it may not be so for tomorrow's needs. Some of Comcast's biggest detractors have stated that they believe this to be a strategy for limiting online data capacity as a way of preventing cable from becoming an obsolete medium.
Their is good news associated with Comcast's internet services as well. Due to an extensive, preexisting network of cables, Comcast is available in most regions. While this may create, as was mentioned earlier, a bit of a monopoly, it is preferable to have some service than none at all.
This service also tends to be very reliable with very few end users complaining about regular service outages. In addition to these positive aspects, Comcast also offers McAfee Security suite to their subscribers. This suite protects up to 7 PC's. A few of Comcast's competitors offer malware protection. Their protection is provided by less well known companies, so this offering is a major positive in Comcast's favor.
Comcast's Digital Cable
Comcast began its life as a cable provider. Which, incidentally, is still what they do best. Xfinity Television services offer over 300 digital cable channels including the premium channels Cinemax, HBO, Showtime and Stars. In addition to television, there are 50 digital music channels which offer uninterrupted music 24/7. With so many options, it may seem difficult to find a downside. However, Comcast offers only 40 complete HD channels in most areas. This number is significantly less than their competitors. Given the advances in televisions, the desire for HD television is becoming more pronounced. This lack of HD programming creates a monstrous negative for Comcast's digital cable division.
Comcast's lack of HD programming may be a negative, but their inclusion of multicultural and multilingual programming is a major bonus. Included among their programming are channel bundles in Mandarin Chinese, Filipino channels, Portuguese channels and even a single Arabic channel. This diversity makes Comcast a worthwhile investment for those who stem from different backgrounds.
DVR is a very popular system in today's viewing market. Comcast offers a DVR system which can hold up to 90 hours of SD television. However, there is no official measurement of how much HD TV this system can record. This is in keeping with Comcast's lack of HD programming.
Comcast's Digital Home Phone Services
Given Comcast's large infrastructure, it is no surprise that they also offer phone services. This makes use of the existing network and provides the user with Caller ID, call waiting, 3-way calling, call screening, repeat dialing, call return and voice mail. This wide offering is supplemented by an offer of unlimited anytime calls. This service has a good track record for availability with very few service stoppages.
In addition to these services, Comcast offers a somewhat unique service which allows the user to access their voicemail online. this provides consumers with the added benefit of being able to visually see their voicemails, as well as being able to access them from any location with an internet connection.
Bundling
Given that Comcast offers all of the above services, it is little surprise that they offer a deal to consumers who wish to use all of their services. This is referred to triple play bundles. These bundles have the capacity to save the consumer a good deal of money in the long run making it a worthwhile investment to go through one company for all three services.
Comcast has received a good deal of negative press regarding customer service. However, their service record remains fairly good. The services are reliable, the technology is decent. While they do not offer the most cutting edge of any product, they do offer a decent range of products of middling value.
Here's a nice video review: