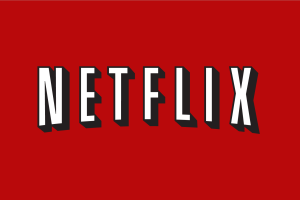 The popularity of entertainment streaming services, such as Netflix and Amazon Prime, has exploded in recent years. Thanks to these services, you can watch the programming you want when you want to watch it for one low monthly fee.
Over 40 million people in the United States are avid Netflix users, so there's obviously plenty to love about the program. However, that doesn't meant that it is perfect. Like anything else, there are both positive and negative things that come with subscribing to Netflix.
The service offers a free trial, so that's a great way to find out if Netflix is right for you without any risk. However, it's important to keep these pros and cons in mind before you decide to sign up for your free trial.
PRO: There is no charge to participate in a Netflix trial.
One of the biggest advantages to the trial period provided by Netflix is the fact that it is free! After you sign up for your trial, you will instantly have access to thousands of movies, TV shows, documentaries and more.
You will not be charged until your trial period is complete. If you cancel before this date, you won't see any charges at all from Netflix on your credit card.
CON: You will need to have a credit card.
If you want to start your Netflix trial, you'll need to provide
a credit or debit card
during the signup process. Since most consumers are already using at least one of these cards, this requirement normally isn't a problem. However, it does keep those who prefer to use cash only from being able use Netflix.
PRO: You can enjoy a myriad of entertainment options.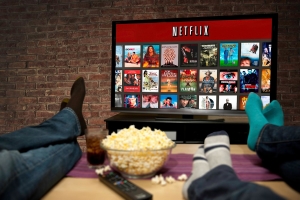 The selection of shows and movies at Netflix is constantly growing and changing, but you can enjoy:
Children's programming
Dramas
Comedies
Educational videos
Original series
Popular movies
And more!
CON: You'll need the proper equipment to be able to enjoy Netflix.
Although Netflix offers users a lot of variety and flexibility, you need to have specific devices to be able to use Netflix. For instance, you won't just be able to turn to a Netflix channel on your non-digital TV.
Fortunately, there are plenty of different ways that you can watch your favorite Netflix programming. Netflix can be streamed on almost any Internet-connected device, including: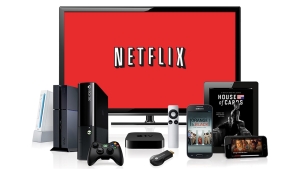 Computers
Smart phones
Tablets
Gaming consoles
Blu-ray players
Streaming players
High definition TVs
Home theater systems
If you don't own any of these devices, you will need to purchase one before you can try out Netflix for yourself.
PRO: You can customize your Netflix experience.
Netflix allows users to customize their viewing experience, so you can tailor your Netflix account to meet your needs even during your trial period. Different members of your household can even create their own Netflix profiles.
For instance, you can create a profile for your young children that includes their favorite kid-friendly shows and movies. Your wife's Netflix profile might be filled with documentaries and romantic comedies, while your profile contains action movies and plenty of episodes of your favorite TV series. The possibilities are endless!
In order to keep your children safe, Netflix also offers a "Kids" profile that only contains materials that are suitable for children to view. This means your child won't accidentally click on an MA-rated TV show while he is trying to watch Curious George.
CON: You'll be charged if you don't cancel in time.
Since the Netflix free trial requires you to enter a credit card, it's very important to remember that your card will automatically be charged at the end of the trial period. By participating in the trial, you are giving Netflix permission to do this.
However, billing through Netflix always occurs on a month to month basis. Although you will be charged for a month of service if you don't cancel after your trial is complete, you can cancel your account at anytime.
Customers appreciate how easy it is to cancel Netflix or change their plans. This can be done completely online 24 hours a day, seven days a week. In order to avoid having your card charged, be sure to mark the end date of your trial on your calendar. When you notice that your trial period is complete, you can take the time to decide whether or not you want to continue your Netflix usage.If you're ready to discover all that Netflix has to offer, visit www.netflix.com to start your free trial today. Carefully read the terms and conditions before beginning your trial so that there are no surprises.Here is an interesting video about some things you may not know about Netflix.