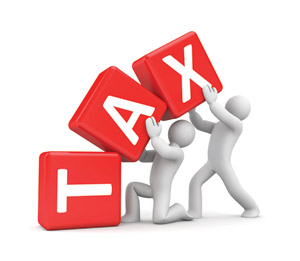 Plenty of tax filing software is now offered for extremely cheap prices—but nothing is cheaper than free. These free tax filing programs offer the cheapest filing and still offer plenty of great features and savvy tax advice.
TaxACT
TaxACT not only offers free filing software, but this company also gives its customers free tax guides, resources and complimentary email support for any questions or problems that might arise. TaxACT allows customers to file the basic forms that the other free software companies allow, like the 1040 and the 1040EZ, but this company also allows customers to file more complex forms and can tell customers if they need a more complex version of the software in situations like filing a Schedule C form. One of the other benefits that TaxACT customers receive is an inexpensive state tax filing. Other programs might charge up to $40 to file a state tax, where TaxACT only charges $14.99.
Turbo Tax
Turbo Tax now offers a free version of its software instead of just the paid versions. Customers can still get many of the Turbo Tax paid benefits without the high price tag. This software is extremely easy to use, and Turbo Tax does a great job of walking customers through the filing process, step by step. They also ask well-thought questions to ensure customers do not miss any deductions or face any fines or penalties for unpaid taxes. Turbo Tax also offers free advice and free online messaging throughout the process, so customers can feel confident they understand the line items and questions. Like TaxACT, turbo tax does charge a much higher fee to customers who need to file a Schedule C or other complex form. The entire process is saved from start to finish, so customers can pause or take a break from their taxes without worrying about lost information.
H&R Block
Though H&R Block is probably most well-known for their in-person tax filing and advice, their free online tax software gives the accountants a run for their money. They offer a user-friendly software that talks customers through the tax process, line by line. They also offer free tax support and audit advice. The best part about H&R Block is that a customer who has filed their taxes through the free software can call H&R Block or go into any local branch to ask questions regarding their filing. Like Tax Slayer, H&R Block offers free Schedule C and 1040 filing that is perfect for the self-employed. H&R Block also offers a standard refund or an additional five percent added to their customers' refunds if they choose to opt for a gift card to one of 40 retailers instead of the standard refund.
Tax Slayer
Tax Slayer is one of the best free filing companies on the market since they offer many of the same features as other tax companies—plus a few other bonuses. Filing for a federal return is always free, and Tax Slayer has step-by-step instructions that assist customers in taking deductions and filling out line items. Like with Turbo Tax, Tax Slayer asks probing questions that help customers get their maximum refund and get deductions they might have missed going it on their own. One of the best features of Tax Slayer's software—that trumps the other free software providers—is their free Schedule C and 1040 filing. Any worker who was an independent contractor or freelancer can finally file their taxes for free without a huge hike in filing software fees. Tax Slayer also offers audit assistance for a small fee and state filing for a reasonable price.