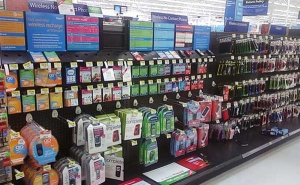 The quality and availability of prepaid wireless services has dramatically increased over recent years and there are numerous reasons why it may be a better choice for you than a contract-based phone plan.
Cost
Prices of a prepaid services range significantly from being competitive with a contract plan to as little as a few dollars a month. The amount you'll pay will depend on what you need: an unlimited talk and text plan with 5GB of data averages around $60 a month. This is a similar to many contract plan's monthly rate but prepaid might still be a better choice because of it offers greater flexibility without the longer term commitment.
If you don't need as much data and only use your phone infrequently there are no-frills 100+/- minute plans for $10 a month or even less if you sign up for a longer period. Most prepaid or pay-as-you-go deals have their minutes expire in either monthly, quarterly, or yearly intervals and the longer you sign up for the lower the per-minute rate drops to. PagePlus Cellular, for instance, has an $80 flat rate for 2,000 minutes a year which comes to 4 cents a minute or $6.67 a month.
User Experience
Typically prepaid wireless companies offer a better quality of customer service because they know that their customers are only on a short-term commitment and if they're unhappy with their plan they will simply move on to a competitor. This flexibility and ability to change your mind is one the greatest benefits of using prepaid wireless instead of a contract service. If, for one reason or another, a pay-as-you-go plan isn't working out for you, then you can simply change to a different provider at the end of the month. This saves you having to pay contract early termination fees which are typically $175 for a regular phone and up to $350 for a smart phone.
Prepaid wireless plans can be purchased through the company's website where they will send you a SIM card and whatever other codes are needed. These are also readily available in brick-and-mortar stores where the salesmen can help you activate your phone and answer any other questions you may have.
The way that you refill your prepaid phone depends on the company, but in most cases extra minutes can be bought in two different ways. The first is paying directly through their website and they'll message or email you a code you type into your phone to add on the new minutes. Alternatively, many prepaid services have cards that you can buy at a physical store and they have a scratch-off activation number on the back.
Coverage
One of the biggest concerns of customers who are new to prepaid wireless is how good the range of cell coverage will be with a smaller company. Virtually all prepaid services are actually using the networks of a major carrier like Sprint, T-Mobile, or AT&T. The website Cellular Maps shows the coverage maps of many prepaid services for comparison.